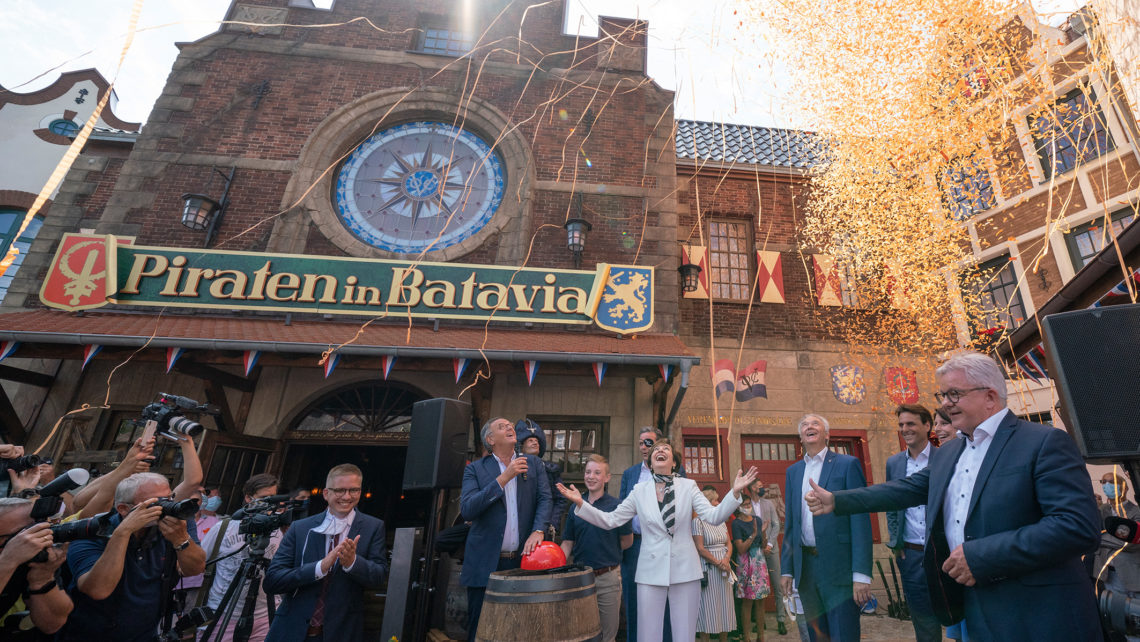 In May 2018, one of Germany's favorite dark rides caught on fire. Pirates in Batavia was one of Europa-Park's oldest rides and a trend setter for the amusement park industry. "At the opening of Batavia in 1987, a theme ride on a water rail was still an absolute world first." – Roland Mack.
This year, the beloved ride is back and full of technical and creative upgrades, including a powerful sound system designed by Kraftwerk Living Technologies and an immersive soundscape and animatronics sound design by DELTA Soundworks. Special thanks to BOOM Library for supporting us with their amazing sound libraries "Medieval Life" and "Historical Firearms".
We have devoted all our knowledge and experience to create an immersive sound experience that transports you to the pirate world of Batavia. We are honoured to play a part in redesigning this historic and beloved ride by creating a new sonic world. With the use of 3D sound technology, the new and improved attraction relies on an immersive audio approach to take the viewer on a magic pirate ride. We wish all the success to Europa-Park and lots of fun to the many Batavia Fans! Here's to Batavia 2.0!
KEY FACTS
Area: 14.319 m2
Water volume: 2,000 m3 (1.8 million litres)
Animatronics: over 100, with 8 saved from the previous attraction
Duration of the #attraction: approximately 8 minutes
Capacity: 1,800 people / hour
Construction time: 24 months
Decoration: Over 8 tons of authentic decoration from Indonesia
Manufacturer: Mack Rides GmbH & Co. KG
For more information: https://www.europapark.de/en/attractions/pirates-batavia